Company valuation
When you want to value a business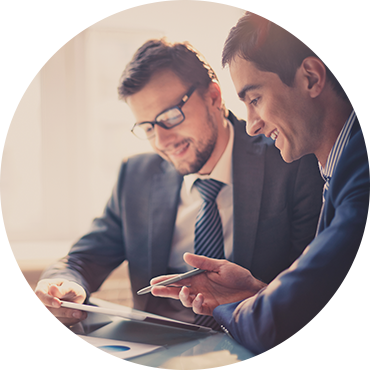 Know how much your company is worth? Or maybe you need to check the value of another business? There are many instances in which an independent valuation of a company can be of great benefit:
When you need extensive decision-making data
When you need a tangible total valuation for a company as well as the value per share
When comparing your company with the competitors
Company valuation provides a manual, independent, reliable valuation of a company – either your own or someone else's. We offer highly accurate valuations of limited liability companies, trading partnerships, limited partnerships, sole trader enterprises or large Groups. Our valuations are based on 10 years' annual accounts data as well as data from accounts yet to be registered. Recent business conducted by the company as well as the hidden value of properties or machines are also taken into account. Valuations can be obtained for your company, a competitor or a company you are thinking about acquiring.
"Valuations from UC played a key role when discussing prices as part of our corporate acquisitions."

BASIC
Basic valuation
For those requiring a quick, indicative share value for a limited liability company.
Share value
The value is based on the company performing in line with how the industry has behaved historically
Price: SEK 3,995
ucaffarsfakta@uc.se
PREMIUM
Premium valuation
Suitable when buying out a shareholder, addressing an acquisition bid or when a generational change is to be carried out.
Share value
Customised valuation
Price SEK 7,495
ucaffarsfakta@uc.se
CONSULTANT ANALYSIS
Premium valuation PLUS
For those requiring more in-depth analysis.
Premium valuation which includes a one-hour consultation with an experienced analyst
Review of analysis and simulation of various future scenarios
Price SEK 11,995
ucaffarsfakta@uc.se
COMPARE
Valuation of competitors
For those looking to benchmark their company against any five competitors – limited liability companies based in Sweden or overseas.
Excellent value benchmark
Includes 40 key performance indicators
Share value
Historical development of value
Price SEK 5,995
ucaffarsfakta@uc.se
"UC's valuation reports are presented in an informative way so you can easily identify where value is created in the company. In addition, it's really interesting to compare by industry and look at key performance indicators."

"We use valuations in our day-to-day work to optimise our work-flows and increase profitability in the company.

Sidon Benjaminsson
Analysts
+46 (0) 8-586 136 16
sidon.benjaminsson@uc.se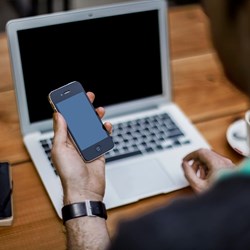 Customer service
+46 (0)8-670 90 00
info@uc.se